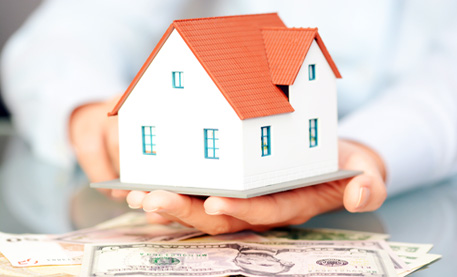 Since 1881 Bank of Clarke County's loan department has been turning dreams into realities. Whether it's financing a car or adding an addition to your existing home, we offer a variety of lending solutions to fit your needs and your budget. Our lending options feature competitive rates enhanced by personalized service. Let our friendly, knowledgeable neighborhood loan professionals find the perfect, customized loan or line of credit that's right for you.
Personal Loan products:
Auto & Personal Loans
We offer short-term loans for the things you need—a dream vacation, a new car, or home improvements—you name it. Contact our loan department for rates and other information.
Personal Lines of Credit
Personal loans are available for those times when you need cash but don't need to go through the process of borrowing against your property, at rates competitive with most credit cards. Personal lines of credit are also available. Simply contact one of our loan representatives and they can transfer cash directly into your checking account. There are no application fees and no monthly payments until you use your personal credit line. We offer both secured and unsecured lines of credit.
To apply for Auto Loans, Personal Loans or Lines of Credit please use application form below:
Download the Consumer Loan Application Form and Print (PDF)
Click here to contact a consumer lender today!
Mortgages
Young couples, growing families, and empty-nesters have something in common: the need to finance the perfect home. Whether you're a first-time buyer or relocating for a job, buying a home can be complicated. We simplify home financing and refinancing by combining a variety of mortgage loan options with superior customer service and informative online mortgage tools.
Visit our Mortgage Services page
Home Equity Line of Credit and Loans
Let the equity in your home work for you. Home Equity Lines of Credit and Loans are great ways to pay off high-interest credit cards, consolidate debt, improve the look of your home, or pay for big expenses, like your child's dream wedding. They can also provide possible tax deductibility advantages.
A Home Equity Line of Credit (HELOC)1 may be better for you if you:
Need a revolving credit line to borrow from and pay down multiple times
Want a credit line available for future emergencies
Other advantages of a HELOC from Bank of Clarke County include:
The Bank will allow HELOCs of up to 89% of your home's value
We will pay all closing costs on any new variable rate HELOCs up to $500K
Revolving line of credit allowing you borrow as little or as much as you need, up to your credit limit
Convenient access to funds – by check, by phone, at a branch, or through online banking
Ability to refinance to obtain more equity
To apply for a HELOC, contact a consumer lender or visit a branch.
A Home Equity Loan can be the best choice for you if you:
Know the exact amount of funding you need for a one-time, fixed expense
Don't want to access a new credit line and risk creating more debt
Need a set monthly payment that doesn't fluctuate
To apply for a Home Equity Loan, please fill out our mortgage application. Choose the "refinance" option. If you have any questions, please contact a branch.
Construction Loans
We offer construction loans to give you the flexibility you need during the home building process. Closing on this loan happens before construction begins, but interest does not accrue until the draw begins, usually over a period of time. After the construction of your home is complete, this loan can be converted to a standard mortgage with us, saving you both time and money. Construction loans are available in both fixed and adjustable rates over a range of terms.
Subject to credit approval, ask for details. Please consult a tax adviser for further information regarding the deductibility of interest and charges.
1Bank of Clarke County will pay all closing costs for HELOCs up to $500,000 unless the HELOC is terminated within the first three years of origination. Closing costs start with a $250 origination charge plus any attorney's fees, appraisals, recording costs, credit report fees, as well as any other fee that may be assessed in association with the loan origination which generally range between $300 and $4,500. As of June 1, 2022, the ANNUAL PERCENTAGE RATE for HELOCs was 4.00%. This plan has a variable rate feature, which means the ANNUAL PERCENTAGE RATE, minimum payment amount, and final payment amount may change monthly. The ANNUAL PERCENTAGE RATE does not include costs other than interest and is based on an index using the Wall Street Journal prime rate and a margin rounded to the nearest 0.125%. Under no circumstance will the ANNUAL PERCENTAGE RATE go below 4.00% or exceed 24.00%. All rates and terms are subject to change without notice. Please contact us for more details.