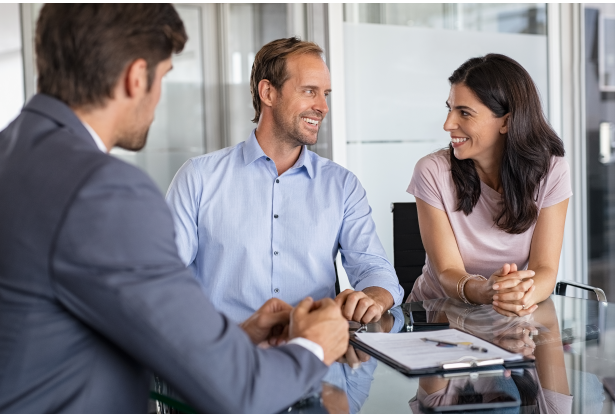 Retirement Plans
How do you see spending your time when you retire? Do you want to travel? Do you want to open your own bed and breakfast? Whatever your dream may be, now is the time to start planning ahead.
Eagle Investment Group provides a full range of retirement accounts for the individual or business. We offer Traditional and Roth IRAs and can assist you in the administration and investment of both.
For businesses, we offer Simplified Employee Pension (SEP) and the Savings Incentive Match Plan for Employees (SIMPLE). EIG can also educate your employees on the advantages to these valuable retirement plans by making presentations at your place of business.
Changing Jobs? Let us help you with your rollover. Contact our Investment Team to "roll-over" funds from a qualified retirement plan or a pension plan. By following very specific rules, we can help you avoid current tax liability.
---
Frequently Asked Questions:
What exactly is an IRA?
An IRA is a set of rules governing annual contributions, transfer and rollover activities, distributions and tax consequences associated with an investment. There are three basic types of IRAs—Traditional, Roth and Rollover.
---
What is the difference between a Traditional IRA and a Roth IRA?
A Traditional IRA is an individual retirement account in which contributions may be tax-deductible or non-deductible, depending on an individual's income or participation in another retirement plan. Earnings accrued are tax-deferred and are taxed as ordinary income upon withdrawal.
A Roth IRA is an individual retirement account from which you can withdrawal your earnings completely tax free any time after you reach age 59 1/2, provided your account has been open at least five years. Roth IRA contributions are nondeductible and taxed in the year they are earned. If you expect to be in a higher tax bracket when you retire, you may benefit more from a Roth IRA than from a Traditional IRA.
---
I already have a Company Retirement Plan. Do I need an IRA?
An IRA is an excellent way to have savings in addition to Social Security and a company retirement plan. You also have much greater control over your investment with an IRA.
---
Who is eligible for an IRA?
Most taxpayers who earn an income are eligible for an IRA. Your spouse can have his or her own IRA even if they don't earn income.
How much can I contribute each year?
The standard limit is $5500 per year plus a $1000 "catch-up" amount for the ages of 50 and older. Starting in 2009, potential cost of living adjustments (COLAs) can be factored into the total limit.
When can I withdraw funds?
You can withdrawal funds from your Traditional IRA without incurring the 10 percent premature-distribution penalty tax any time after you reach age 59 1/2.
The 10 percent premature distribution penalty tax does not apply before the age 59 ½ for the withdrawal of contributions or for converted assets if withdrawn after five years of opening a Roth IRA.
Investment and insurance products and services are offered through INFINEX INVESTMENTS, INC. Member FINRA / SIPC. Eagle Investment Group is a subsidiary of Bank of Clarke County. Infinex is not affiliated with either entity. Products and services made available through Infinex are not insured by the FDIC or any other agency of the United States and are not deposits or obligations of nor guaranteed or insured by any bank or bank affiliate. These products are subject to investment risk, including the possible loss of value.

This site is designed for U.S. residents only. The services offered within this site are available exclusively through our U.S. registered representatives. INFINEX INVESTMENTS, INC. U.S. registered representatives may only conduct business with residents of the states for which they are properly registered. Please note that not all of the investments and services mentioned are available in every state.