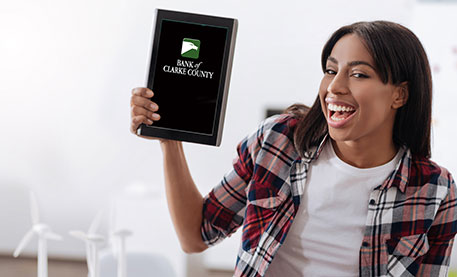 Fast. Easy. Secure.
How many of you still wrestle with writing checks, searching for envelopes and stamps, mailing payments, etc.? Once you've found all those things, you still have to get your payment in the mail. Afterward, you sit and wonder "now, will it arrive on the due date or will I owe a late payment?". Bill pay alleviates those worries, offering significant benefits and savings to you. And, billpay provides a more secure delivery of your payments to your payees.
Here are just some of the benefits of billpay:
Avoidance of Late Fees - Our bill pay service can alert you when bills arrive and when bills are due so you never miss a payment, protecting your credit score in the process.
Automation - Our billpay allows you to automate your recurring payments. You establish how much needs to be paid where and when and the service will take care of the details.
Access - Using the Internet to pay your bills means that you can do so on your own time, day or night. If you have our mobile app, the convenience options are multiplied as another quick and easy way to pay bills.
Security - With the majority of identity thefts occurring from mail theft, online billpay offers you added security by eliminating the need to mail payments. Our billpay service uses the latest technology and security to keep your information safe. In addition, passwords and security keys are required to access your accounts and all of your information is encrypted.