EagleOnline Banking
Consumer / Business Login
Cash Management
Click button above to visit our Cash Management page and login.
Update on COVID-19:
Updated December 9th, 2020: We are here for you! We are assisting our customers via our drive-thrus, online banking, mobile banking, video chat, and our customer support center. All banking services at the branches are available by appointment only.
Click to learn more | Frequently Asked Questions | Updates on your PPP Loan
Educational Videos
Sign up for real-time alerts and the ability to take immediate action to address a specific need with your account. Check out our online education center for more helpful tips.
Real-time Alerts for Consumers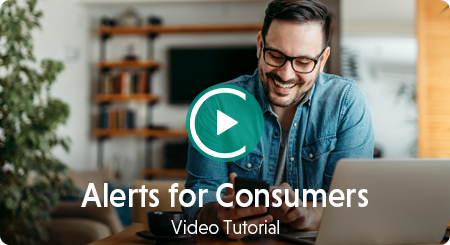 Shenandoah Valley Discovery Museum
We are excited to announce a special partnership with the Shenandoah Valley Discovery Museum as the 2020 First Fridays sponsor! Click the image for details! #Banklocal #GivewithBoCC
Since 1881 we have been a strong, solid, full service community bank.
Investing in their future? You can count on us to help.
There is no limit to what you can do.
SUBSCRIBE TO OUR NEWSLETTER!
Our newsletter will be sent out every quarter. You can remove your email at anytime.
NON-AFFILIATE SITE DISCLAIMER: By clicking the Subscribe Now button you will be leaving Bank of Clarke County's website and entering a website hosted by another party. The website you will enter may have different security and privacy policies than Bank of Clarke County. Bank of Clarke County does not make any representations regarding the content or policies of the website you are entering.