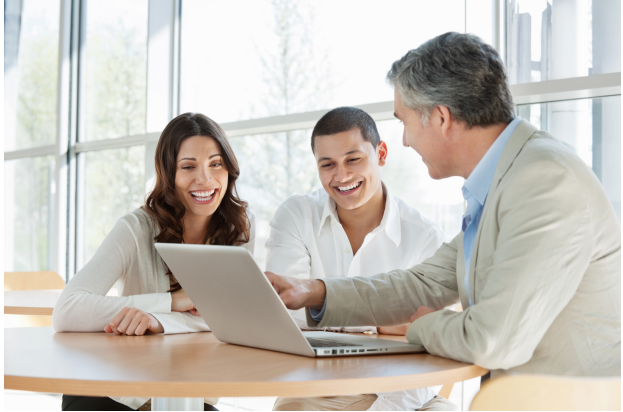 Trusts & Estate Administration
No two estates are alike. Family and personal considerations require an individualized approach to estate planning and a variety of factors must be carefully weighed. Planning is essential to provide for the intended disposition of your assets at death, to prepare for your family's financial security, to secure necessary asset management for your beneficiaries and to save on estate settlement costs and taxes. Our trust personnel will be happy to assist you in implementing an estate plan suitable to your situation. We encourage you to include your attorney and accountant in this planning process.
Administration of Trusts
Bank of Clarke County is an excellent choice to serve as Trustee if you are considering a Living Trust or Testamentary Trust. We can also serve as back-up or Co-Trustee for others named as Trustee.

A Living Trust is a document that allows your wishes to be carried out in the event of your incapacity or death. It can also provide for:
Lower estate settlement costs
Avoidance of a delay in distribution
Assurance of privacy of distribution of assets at death
Tax benefits
A Testamentary Trust is part of your Last Will and Testament and does not become effective until your death. This is a reliable way to provide your beneficiaries with financial protection, including situations that cannot yet be foreseen.
A Charitable Trust may provide you with current tax deductions, increased income and reduced estate taxes while also helping your favorite charities.
---
Administration of Estates
An Executor collects a decedent's assets, pays his/her debts and distributes the remainder to his/her heirs. This seemingly simple exercise in addition, subtraction and division is, however, amazingly complex. In an estate of even modest proportions, the executor must:
Notify all appropriate heirs and beneficiaries
Locate, inventory and safeguard estate assets
Provide continuing management for income-producing interests
Pay legitimate claims of creditors and administration expenses
Collect all debts owed the decedent
Sell estate property on the most advantageous terms
Assume responsibility for all tax returns
Keep detailed records of all income, expenses and transactions
Distribute the estate in accordance with the provisions of the decedent's will
Qualifications to be considered in naming your Executor include experience, impartiality, financial responsibility, availability, and permanence—qualifications that Bank of Clarke County meets and exceeds. As your Executor, in addition to carrying out your instructions and settling your estate efficiently, you can rely on us to work closely and sympathetically with your beneficiaries.
INFINEX INVESTMENTS, Eagle Investment Group, and Wilbanks, Smith & Thomas are independent entities.