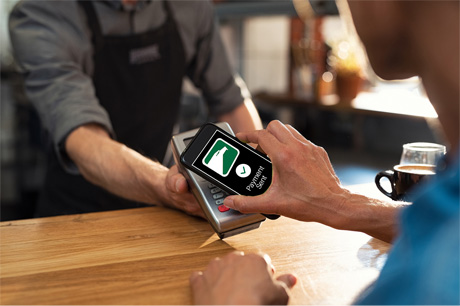 Bank of Clarke County's digital wallet, EAGLE WALLET, has huge benefits for users! With apps available from Apple Pay®, Google Pay®, or Samsung Pay®, you can now load your Bank of Clarke card information into one of these apps and enjoy hands-free transactions wherever Apple Pay, Google Pay and Samsung Pay are accepted:
MAKE IN-STORE OR ONLINE PAYMENTS
SAVE TIME (no more fumbling around for your cards to make payments. All your active cards are stored in your Eagle Wallet, ready to use at your convenience in checkout lines or online.
KEEP YOUR INFORMATION SECURE (Eagle wallet comes with heavy encryption methods (tokenization) which makes it nearly impossible for anyone to see or use your information. Unlike with physical cards, your confidential information cannot be stored by retailers, thus avoiding problems arising from store data breaches.
TRACK YOUR SPENDING - Every amount spent on your mobile wallet or each of your transaction can easily be tracked through your account. No more recording transactions by hand, saving receipts, or manually entering your expenses and income into computer programs.
LINK EAGLE WALLET TO A BUDGETING APP of your choice that does all the work for you.
STORE LOYALTY CARDS AND DIGITAL COUPONS.
All three digital payment systems offer password security service to lock your wallet and keep your money secure from unauthorized access. And, if you happen to lose your mobile device, you can lock down your Eagle Wallet remotely.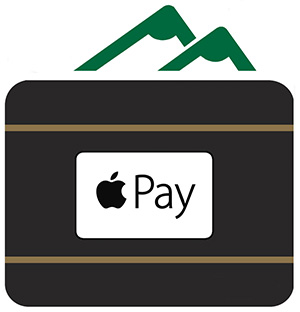 For a list of retailers that accept Apple Pay, go to: https://www.apple.com/apple-pay/where-to-use/
APPLE PAY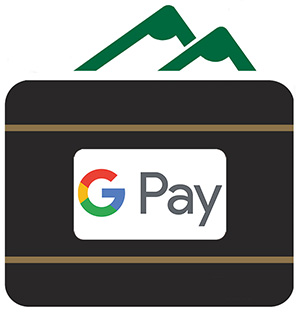 For a list of retailers that accept Google Pay, go to: https://pay.google.com/about/where-to-use/
GOOGLE PAY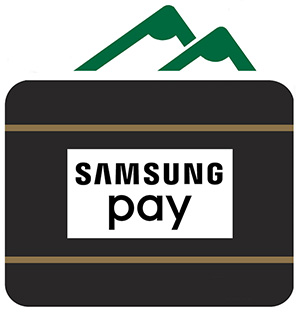 For a list of retailers that accept Samsung Pay, go to: https://www.samsung.com/us/samsung-pay/
SAMSUNG PAY